InMAT and Local Academy Committee

InMAT
Board of Governance
InMAT is governed by a Board of Directors all of whom are drawn from the academies in the Trust. The Board is drawn up in line with the model provided by the Department for Education.
The Board is made up of three groups all of whom work together to enhance the education of the children in our care.
For more information please visit https://www.inmat.org.uk/about-inmat/inmat-governance
Contact Us
InMAT Inspire Multi Academy Trust
Unit 2,
Swan Court,
Harborough Road,
Northampton
NN6 9ER
Mail: admin@inmat.org.uk
Phone: 01604 434600
www.inmat.org.uk
Local Academy Committee
School governors are people from the school's community who wish to make a positive contribution to children's education. They must be aged 18 or over at the date of their election or appointment. Persons under 18 may become Associate Members. There is no upper age limit.
Governors form the largest volunteer force in the country and have an important part to play in raising school standards through their three key roles of setting strategic direction, ensuring accountability and monitoring and evaluating school performance.
"A governing body's overriding responsibility is to work in partnership with the head teacher to promote continuous improvement in the performance of the school. This involves the establishment of a development plan, the setting of challenging but achievable targets and the interpretation of information to access progress and determine appropriate action.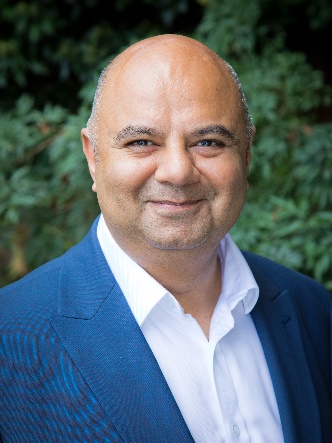 Mr Alkesh Gokani
Chair of LAC
Aligned to its improvement role, the governing body is there to be a critical friend who can provide the right balance between supporting and challenging the performance of both the head teacher and the school." (School Governor Recruitment Toolkit)
Our Governing Body is made up of the Headteacher and 1 Staff Governor, 2 Parent Governors, 1 Local Authority Governor and 3 Co-opted Governors. We currently have a vacancy for a Co-opted Governor. We have 2 Staff Associate Members and a Clerk to the Governors.
The work of the Governing Body is supported by various committees. We have two Governor Committee Groups and a Headteacher's Performance Management Group, these are; Resources Committee & Curriculum Committee. The Headteacher's Performance Management Group report back to the Resources Committee and is made up of 2 members. Governors also have linked responsibilities to SEN, Pupil Premium, Health and Safety, Safeguarding, More Able Pupils, Early Years and School Finance.
The Governing Body meet as Board 4 times a year, and the Resource & Curriculum Committees also meet 4 times per year.
We are grateful to our Local Academy Committee for their ongoing support and guidance
Alkesh Gokani – Chair of LAC – alkesh.gokani@lhps.inmat.org.uk
Jacinta Foo – Headteacher
Olivia Howes – Class Teacher
Robyn Foward – Parent Governor
Avnish Thakrar – Co-Opted Governor
Elizabeth Ling – Parent/Safeguarding Governor
Trivena Fleckney - Co-Opted Governor
The Clerk to the Governors is Caroline Ewin
If you wish to bring any matters to the attention of the Governing Body, you should address your correspondence to: Chair of Governors, c/o Little Harrowden Primary School, School Lane, Little Harrowden, Northamptonshire, NN9 5BN.